Ignite

your Worth.

stoked

Your wealth.  
Mindset coach business mentor
ADVANCING FEMALE EQUITY IN THE WORLD BY

EMPOWERING FEMALE CREATIVES & FOUNDERS

TO DEFINE THEIR OWN MODEL FOR SUCCESS & BUILD A BUSINESS ON THEIR OWN TERMS THEY ARE WILDLY WORTHY OF.
Starting a new life, career or business?
1:1 and group mindset coaching + business strategy for coaches, service-based businesses & consulting.
Full support from start to finish. Save time, frustration & money from the beginning.
Activate a Worthy Mindset
Change the paradigm of how you see yourself in the world through innovation, creativity & purpose.
Build CEO Confidence
Generate customer promise, processes, packages, pricing & promotions/marketing.
Accelerate Business Growth
Become THE thought leader in your industry, take up space you deserve & deliver on your customer promise.
Hey There! I'm Carolyn O'Neill.
I'm obsessed with matching the potential of women's ambitions to the tactical & practical strategies to build a successful business... and let's face it - positioning women as leaders in their communities, industries & their own lives. Once a women understands and tap into the power of her own ambitions she becomes unstoppable. She knows how and what to charge based on the value she & her business bring to the world.  
DREAM BIGGER
My 20+ year creative business career has been bookend on following the impossible dreams I've had as a little girl and through my current business, you are scanning now! Dream Bigger isn't a statement - it is a way to live into your highest potential of what we think is possible for us as female entrepreneurs and leaders. We have to think about it first and live it second. I help women harness that gap of uncertainty in between. Focusing on 3 specific stages of the business journey - starting, positioning & scaling. 
DIGITAL
The old ways of doing business are dead. Whether it's marketing, structuring, or creating a culture is dying out alongside the old power dynamics.
If the pandemic has taught us anything, leveraging digital technologies, communicating & connecting with our clients and communities has changed. The barriers of intimidating capital requirements to create a business are sufficiently less. How to attract your clients with meaningful marketing can be leveraged through digital means - and we help you navigate these nuances seamlessly.
I have been developing out a business vision that includes everything about who I am.  I was struggling and challenged by the "how to's" to integrate and cross over the threshold of being visible in the communities I am providing service for already and making a more profitable approach for what I do in the world.  "Being Me" in business is something I have desired and I knew I needed guidance and direction on how to make this happen for myself!
Join The Sisterhood of Stoked Newsletter!
A Community for Female Empowerment In Businesses.
Receive updates on monthly events, workshops & retreats.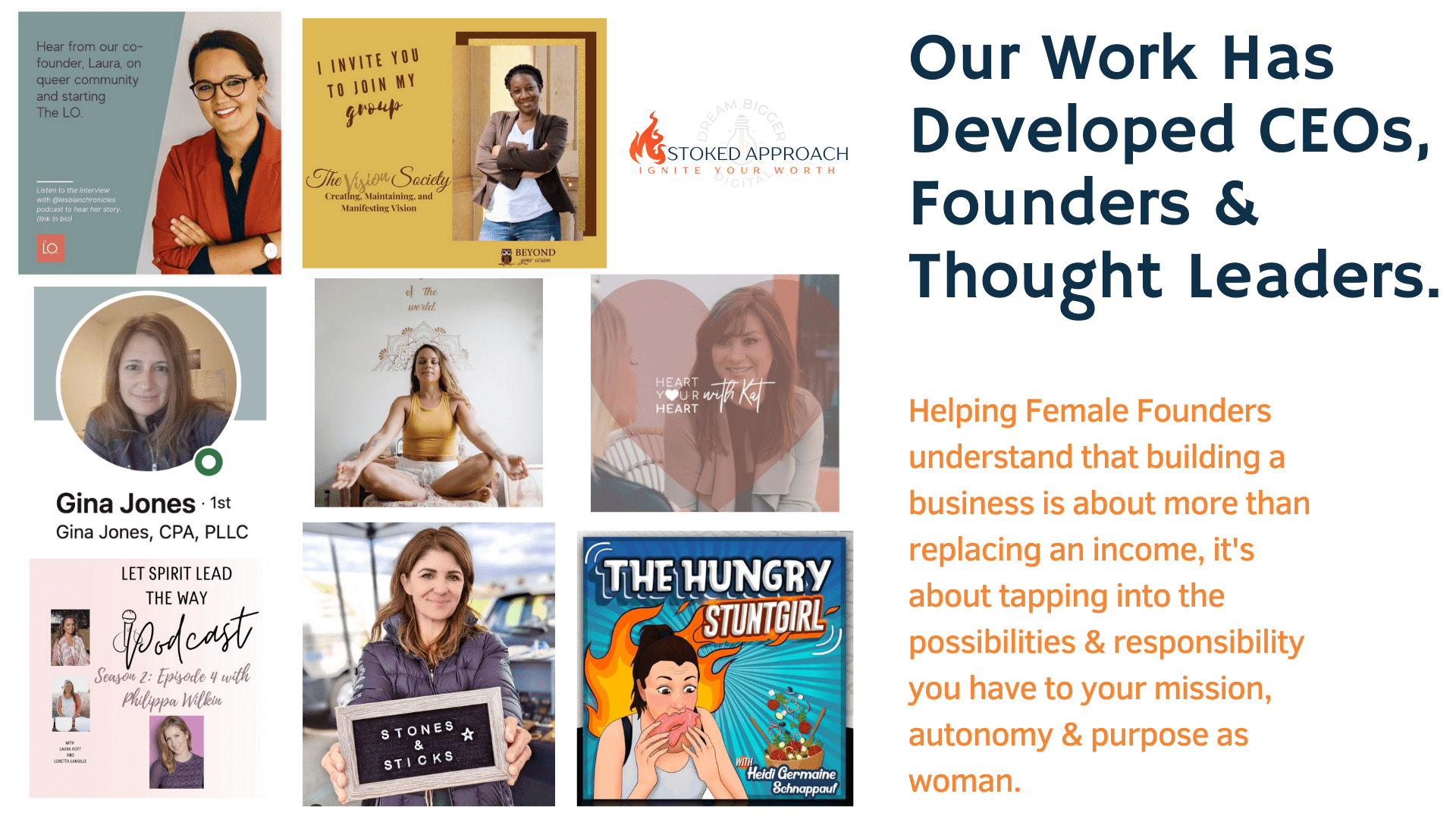 Carolyn helped me through some tough days early in my business. I'm still here because of her help early on!
Est. 2010
I was feeling really stuck in the process of content creation. I was blocked and needed help.
Working with Carolyn was quite liberating. She listened carefully and then immediately provided me with some terrific hacks and alternative ways of thinking about my writing block that quickly opened me up to new mindsets and possibilities.
My mindset was much more open and positive after working with Carolyn. I had new ideas to implement. She also educated me as to new books to source and social media stats around my target and digital marketing. Carolyn has uncanny wisdom in her ability to connect. I felt like I had known her for ages as she was so in tune to where I was coming from.
Working with Carolyn has definitely helped in increasing my confidence in myself.  She has done this by working with me to refine my daily practices- which have been so important in improving my resiliency to staying dedicated to my higher needs and maintaining balance in these changing times.
A Stoked Approach to Activating a Worthy Mindset to Accelerate Biz Growth.
I am invested in your success, 100%. You have my personal commitment that I will match your willingness at every step & meet you where you are in your business + life journey.  Provide some gentle tough love and encourage a supportive space to see you through to the end of our journey with clear expectations & energy.
Drawing from a wide range of tools, experience & practices from visualizing, quantum physics, laws of energy to spirituality, I  will guide you through your bigger vision journey and also challenge you to rethink your assumptions about your personal abilities. We will tap into your OWN zone of genius to start making money doing what you love and learn to engage in your higher-self activating life satisfaction and happiness…your own personal brand of STOKED.